I'm linking up with Neely & Ashley today for the first time ever for Sunday Social!
I don't know why I have never done this before seeing as all I have done today is watch 7 episodes of Greek on Netflix and matched my sock drawer. Close your judging eyes.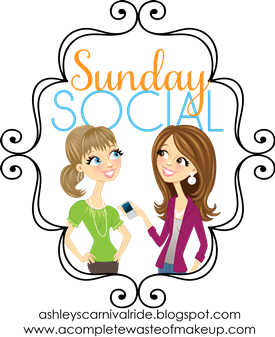 1. What is the name of your blog? How long have you been blogging?
The name of my blog is "& So She Did." It has changed a couple of times since I have been blogging but I think we've found a winner ladies and gentlemen! I have been blogging a little over a year and a half- although I took around an 8 month break last year to catch up on life- but I am back and loving it more than ever! :)
2. Why do you blog?
I blog mostly to capture memories. Blogging has caused me to take more pictures and write about even the smallest things. I love looking back now so I know it will be amazing years from now to see how far I've come (hopeful!). I also love the friends I have made. I honestly enjoy reading their blogs and having relationships with them. Some nights I would rather stay in and catch up with my blog friends than go out with my real life ones! Nerd alert :)
3. What is the first blog you ever followed?
I actually am not really sure. I think I first started reading blogs and decided to start my own when I came across my college friend, Haley's blog. I loved how she made it a creative outlet and eventually I decided I wanted to jump right in and start one as well!
4. What is your favorite post you wrote in 2012?
I really loved my post about Treehouse Vineyards. Mainly because it was one of my most very favorite days with wonderful people. I also love the pictures. They are grainy iPhone pics but I love them regardless.
5. What are your blogging goals for 2013?
I want to continue to grow my blog and make friends. I want to devote time to learning how to really use my Canon Rebel so that I have beautiful pictures. I want to turn this into something great that I am proud of while meeting wonderful friends in the process. I would also love to have my very first blate!
6. Name your top 3 favorite blogs.
Whitney @
Alexa @
Erin @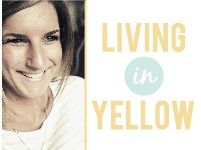 You should check these wonderful ladies out. They are pretty awesome.
Have a wonderful rest of your Sunday & I hope Monday isn't too painful for any of us!