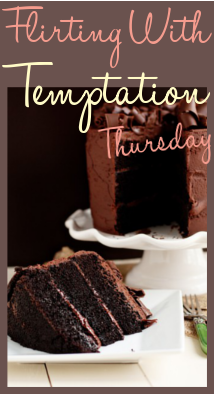 Yay! It's Thursday again.. which means tomorrow is Friday!
Thanks goodness!
Today, I am linking up with
Kori
from Blonde Episodes for Flirting with Temptation Thursdays. If you have been being tempted by something lately, join the fun and link up!
This week was my first week of doing my internship as well as my part time job as a secretary. It hasn't been too bad.. not nearly as exhausting as I thought. Honestly, I would rather be super busy than not. If I have nothing to do, I end up being lazy.. like lay on the couch watching Soap Net all day kind of lazy. If I am up doing something constantly, I always get more done, even things that aren't on my agenda.
Anyways, back to what is tempting me.. which is totally tied in to this new schedule I have.
At my secretary job, I am able to wear jeans every single day. At my internship, that ishh just doesn't fly. It's business casual/business attire all the way. Well, I never had a need for this before unless you count my one interview suit and church get-ups. This has made me yearn for new work clothing. I see ads for White House Black Market, Express, and higher end clothing stores where the girls are tall, skinny, and dressed to the tee in the most stylish business attire. I want that. Would I wear it all the time? I would love to, but probably not. I am a jeans and t-shirt kinda gal. But I do feel better about myself and more grown up when I dress like this.

SOO... Miss. Babblin' Betty of here. What is tempting me this week is..
NEW STYLISH WORK CLOTHES!
Love this skirt!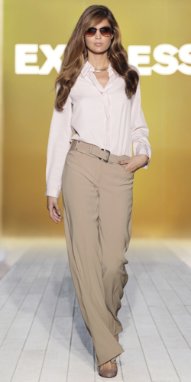 Casual Chic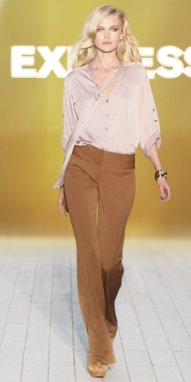 Texture and colors.. Swoon!
Love the leopard
This would be perfect for cold days
Really casual and love the necklace
Can't live without a scarf!
A pop of color in the skirt
Unfortunately an unpaid internship and a working part time two days a week won't cover 1/10 of the tab for these beauties. My birthday is next Friday.. any takers? :)
What are you flirting with this Thursday? Link up with Kori and let us know!
p.s. I apologize for not listing prices and links for each item. They are all new on the websites so they should be fairly easy to find. I'm quite busy today but still wanted to post! Have a wonderful Thursday!