I was completely lazy this weekend. Like, watched 3 Redbox movies, 20 episodes of How I Met Your Mother and read all of your entertaining blog posts with no energy to write my own- THAT kind of lazy. Anyways, on Saturday, Andrew and I went to a local festival called Matthews Alive (formally called Stumptown when I was a kid). No, I did not take any pictures.. remember how lazy I was? Anyways, in typical fair fashion everything was super expensive- the food that is, the crafts were amazing and reasonably priced. I got a small order of fried mushrooms, Andrew got gator bites (um, ew?) and we both got a sweet tea and it cost almost $30! The sweet tea's were $5 each! That is just NUTS. They should go to jail for that. But, whatever.
I had so much fun looking at all the crafts.. I'm not sure Andrew shared the same enthusiasm though. Had my mama not been at the beach with my Nana and Papa, she would have totally been by my side, walking at a snails pace, viewing all the lovely crafts. Andrew hung in there though; he knows how I am.
While we were viewing the crafts, I came across a beautiful ring make out of an old spoon (or maybe a fork- unimportant). I have one of these already but it is so bent up and dirty that I really wanted a new one. Did I get one? Absolutely not. That would cost around $28, which I do not have (unemployed, yall). But, at this booth, there was so much jewelry made using utensils. I found it all so fascinating. I love anything with a vintage look to it and these definitely fit that criteria. I came home to look at some other things made with utensils and this is what I found:
This beauty can be purchased
here
I LOVE THIS.
I came across an
Etsy shop
that has a lot of jewelry made from silverware.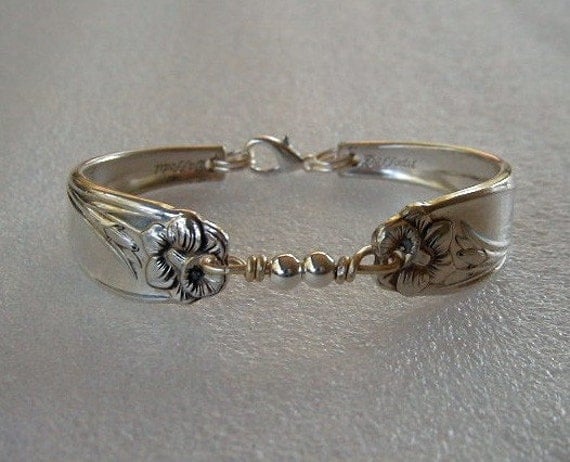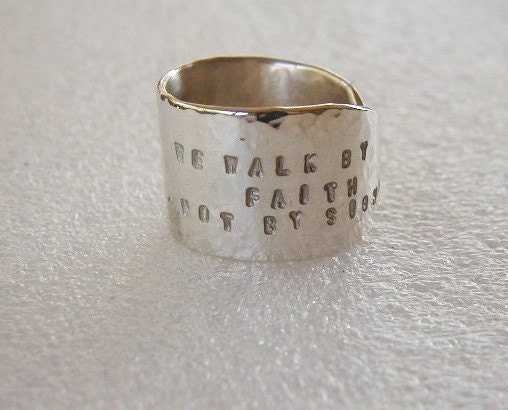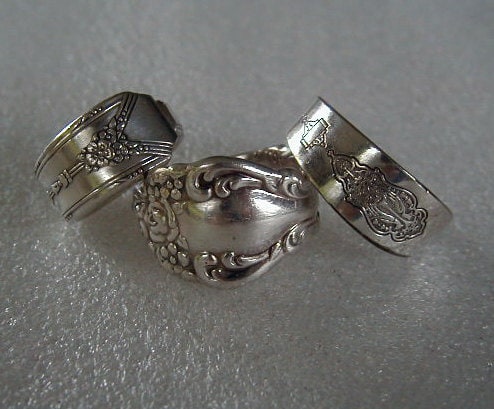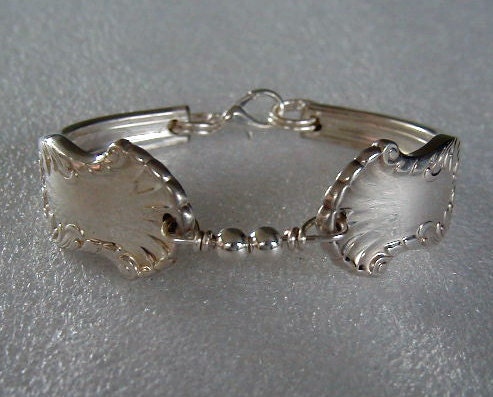 Andrew says he can possibly make me one. How friggin' cool would that be? Not to mention, so much more special. It doesn't seem like it would be that difficult, but then again I wouldn't know where to start. Thankfully I have me quite the handy man and have total faith in him. Some people get all the talent ;)
[yes, he reads my blog, and yes, I am totally sucking up!]