I absolutely loved the VMA's this year.. with the exception of Lady Gaga's weirdness. I am sorry yall but I really can't stand her. I am not saying that as a musician she is not talented because she definitely is but there are some screws missing in her head and she freaks me out. Anyways, back to what I was saying.. I loved the VMA's this year. There were so many adorable moments (which I am sure I will get to in another post) but my favorite moment was the end of Beyonce's performance when she opened her jacket and rubbed her baby bump while smiling from ear to ear. They then showed her hubby Jay Z smiling and absolutely loving the moment. It was so romantic and you could feel the love all around.
If you missed it, here is the performance. If you don't have time to watch it all then skip to the very end. I promise you, it will be worth it! 
(Also, please excuse Lady Gaga at the end. Totally ruins this beautiful moment.)
Congratulations Beyonce and Jay Z!
You two are both very talented and wonderful role models for every generation and this blessing couldn't have been sent to any two more deserving people.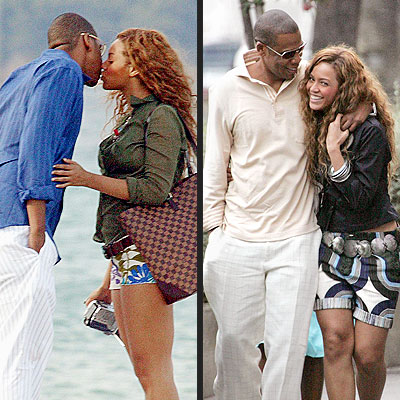 Having Beyonce & Jay Z as your parents??
*siiiigh* Some kids get all the luck. :)
Time to hit the sack yall. It's about 1:30am and I am exhausted.